A more detailed look at your wedding day and how the entertainment fits in!
If you do have 30 minutes spare, here is a presentation I gave at a recent showcase at one of our regular venues. Here I talk through an example wedding day programme and show how each element can fit in and make the difference!
Timeline Quick Look
If you are due to feature daytime entertainment and the ceremony is taking place at the same venue, we recommend a 1pm ceremony time to ensure no rushing or prolonged gaps are present in the programme. If you are married at Church aim for more of 12noon ceremony or thereabouts.
Based on a 1pm Ceremony Time.
More info on the Ceremony Performance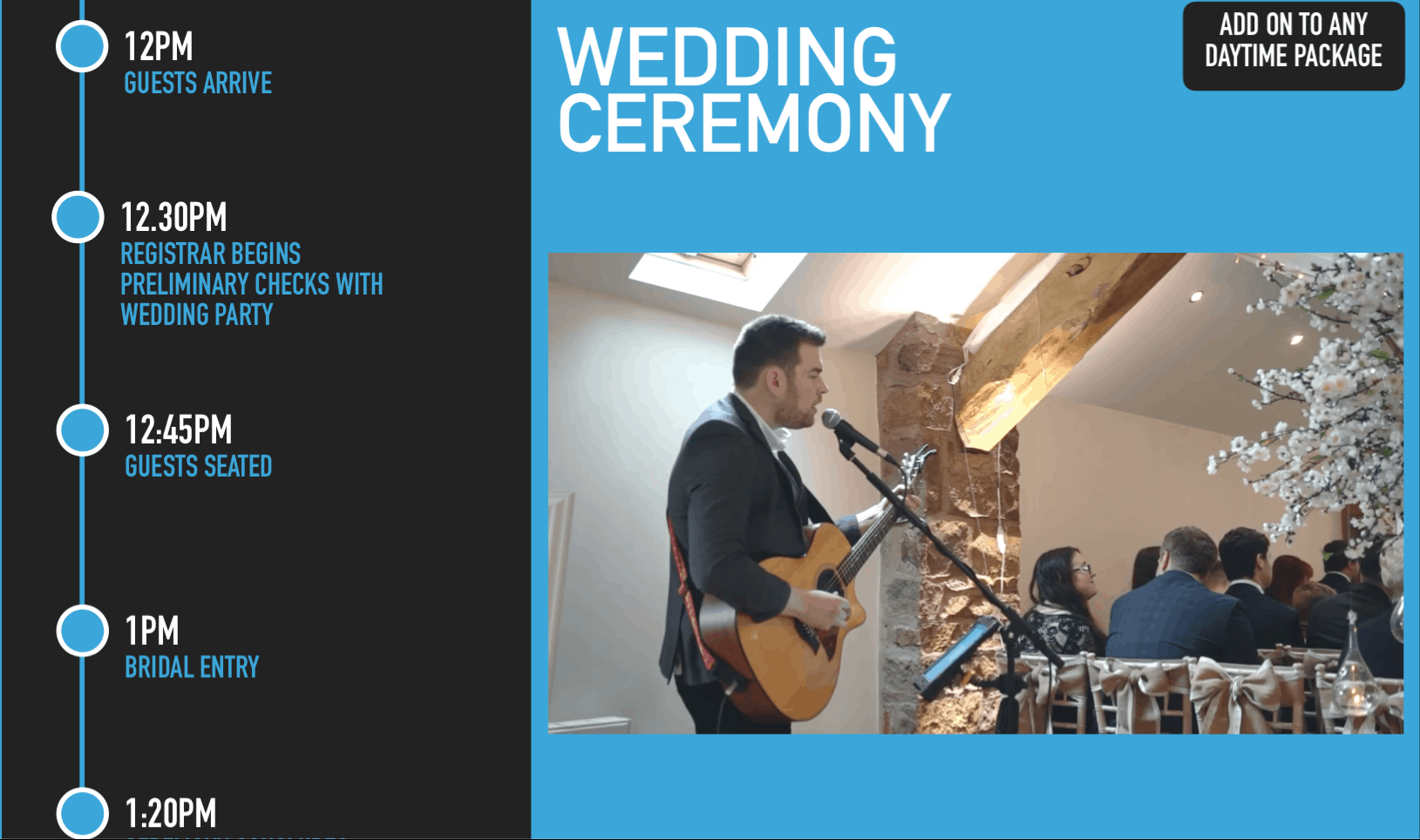 More Info on Daytime Entertainment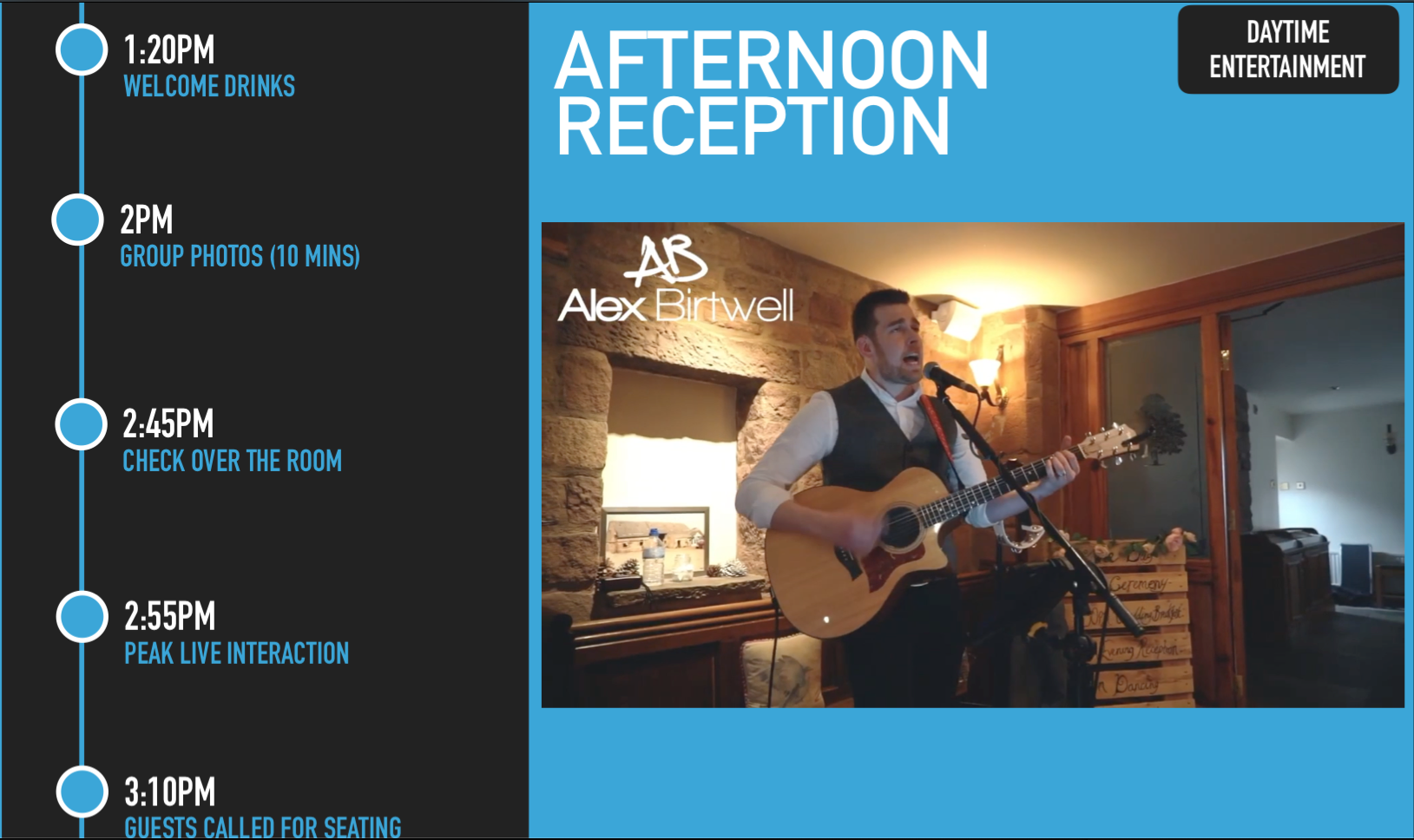 More information on Daytime Entertainment
More information on Hosting and Interactive Games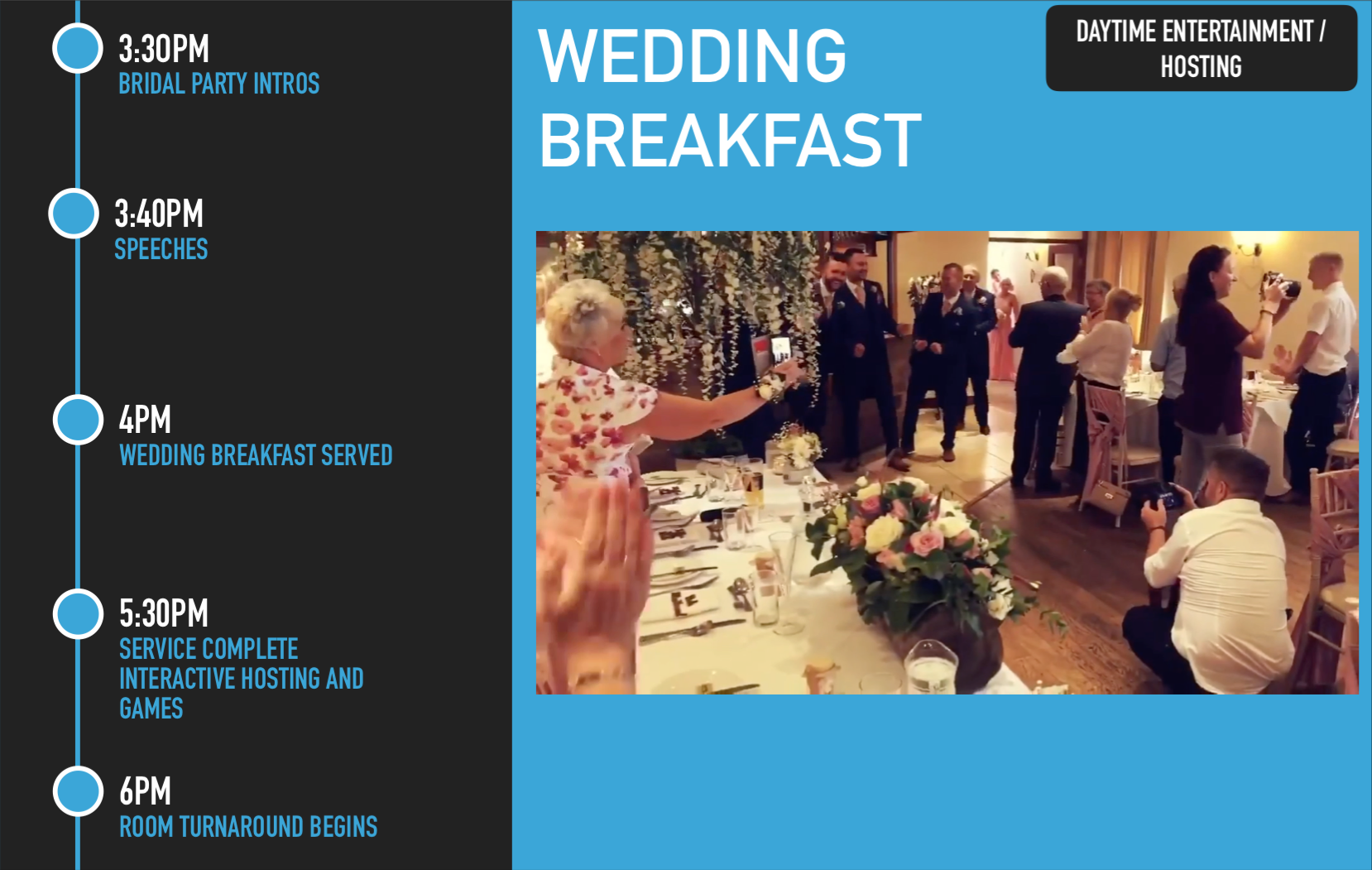 Evening Entertainment can take the form of Live Music and DJ Combination. For DJ only evening options we will put you in touch with our recommended Upgraded DJ Options for a direct booking / planning with them.
Live evening entertainment can also take the form of the following Act formation featuring Alex.
You may also wish to include any of our other discounted add ons from our partners such as Live Club Sax Player / Instrumentalists, LED Dance Floors, Upgraded Lighting / Production, Magic Mirrors or Photobooths all detailed here.