Our upgraded DJ option feature our recommend and highly experienced named DJ's Ryan Smith and Pat Mulligan, both of which have worked at the highest level in the wedding industry and are very well respected.

Each offer there own individual charm but are a exceptional addition to round of your wedding day. Both with high end setups and particularly recommend to accompany Alex's daytime entertainment packages. 
It works very well with Alex performing your first dance and maybe the options with a daytime entertainment and a single evening set as they can work with the same sound system meaning less clutter and seamless working experience.
Visit they're websites to check in on their own reviews and promotional material. You DJ booking will remain booked with these people individually but can still be managed by us.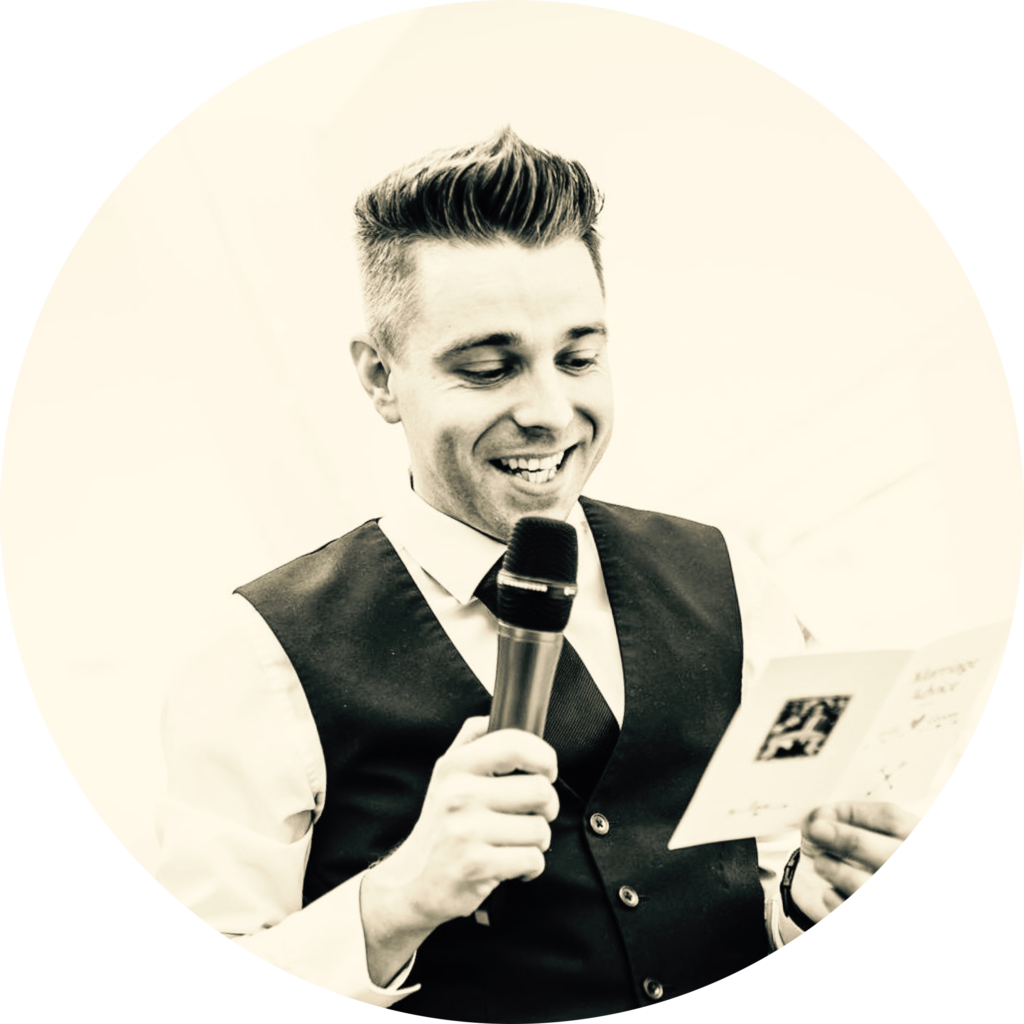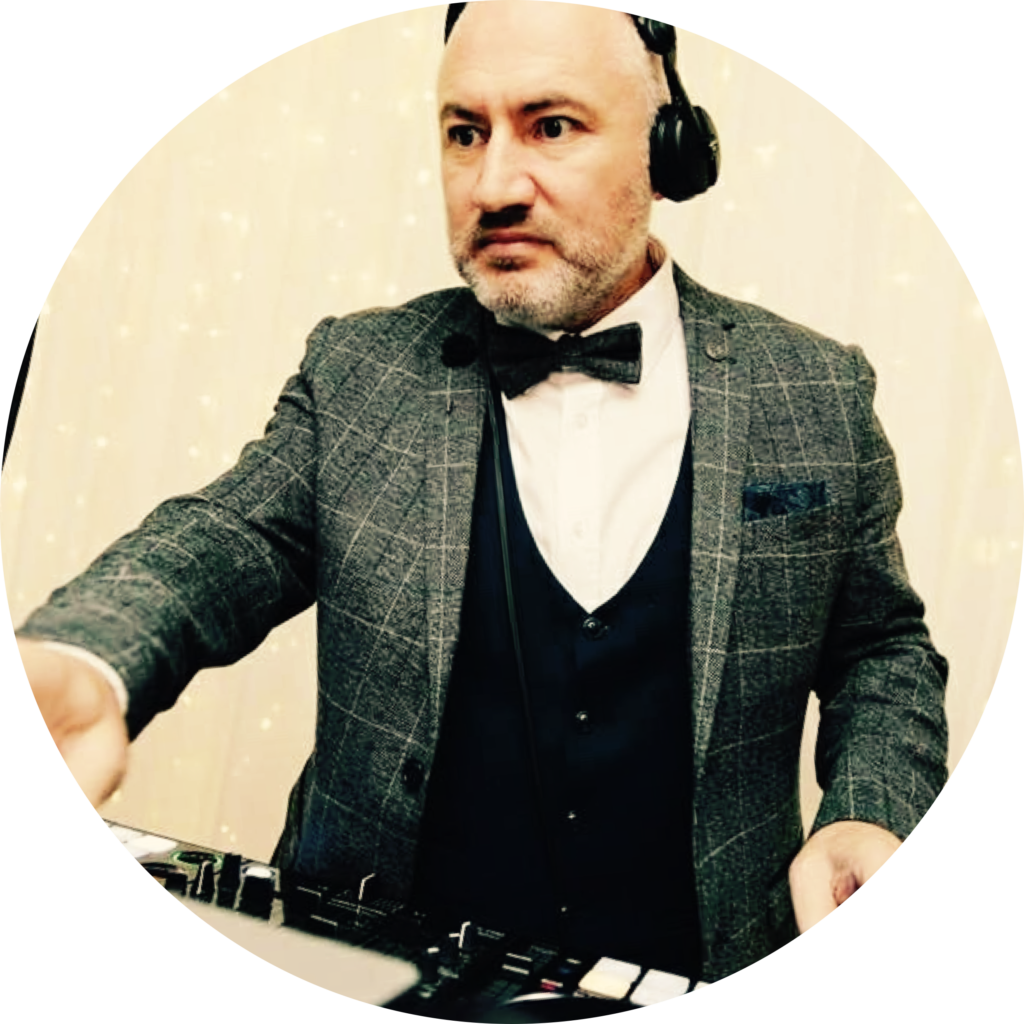 What does the upgraded package include?
The named DJ of your choice.
All sound and lighting suitable for most weddings unto 250 guests.
A modern high end setup with a minimum of 4 x Moving Heads in a controlled lighting show.
Access to the online request system via the My Booking Area.
Full use of the online Guest Request system.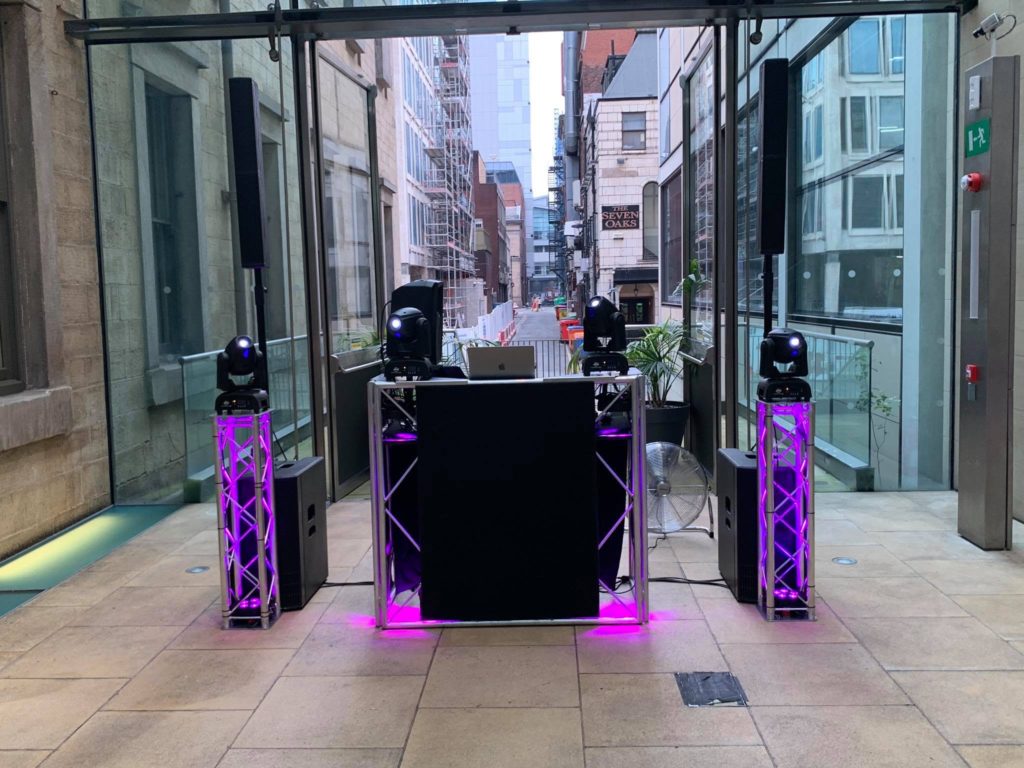 What does a usual programme for an evening party look like?
The following is an example based on an evening start time of 7:30pm and a music curfew of 12:30am.
6:30pm to 7:30pm – Load in and setup
7:30pm to 8:30pm – Disco and welcome
8:30pm – Cake cutting and first dance
8:30pm to 9:15/30pm – Live performance
9:15/30pm – Evening buffet and disco
10:15pm to 11:15pm – Live performance
11:15pm to 12:20am – Disco
12:30am – Fnale and send off