Want to see more? check out the many wedding day highlight videos on the Facebook Page.
5 Star Rated from Over 250 Independent Reviews
Based on 38 reviews
More 5 Star Rated Feedback
All the reviews are managed by a third party company so that they are monitored and show a more accurate representation of my services (rather than me only putting up selected reviews like a lot of people do). I use a combination of the following independant review platforms.
All the ratings and reviews are all impartial and honest.
Awards
Ok so you've read my many excellent and in depth reviews and truthfully they are best Award I can ever get. The kind words and recommendation from my previous Brides and Grooms still are my proudest asset in the wedding industry! But its always nice to have a badge to go with them and see how I fair up against the other entertainers / companies in the area.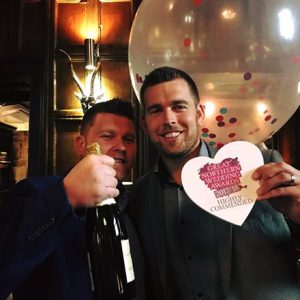 In 2020 we were delighted to be awarded the Best Entertainment Provider in the Great Northern Wedding Awards as well as the 'Highly Commended' Entertainment Business award for 2016/17/18 and 2019.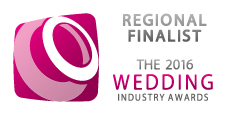 Also in the 2016 Wedding Industry Awards I was also announced as a regional finalist where I received some amazing comments from previous brides and grooms. You can read all the amazing comments and feedback given by couples as part of the awards here.