Musical Entertainment for your wedding day as a Singer, Guitarist & Host as well as offering Duo & Band Packages complete with DJ service.
Daytime Elements
Evening Options (all with DJ & Disco Service)
See the Packages page for a breakdown of which section fits in to which package however these links are meant as a bit more of a detailed explanation as to each service that we offer.
Additional Add ons
We also have a range of additional extras to add to your entertainment booking including Club Sax players, Photobooths, Dance Floors and more… Find out more.
Want to see how it all could fit in your day?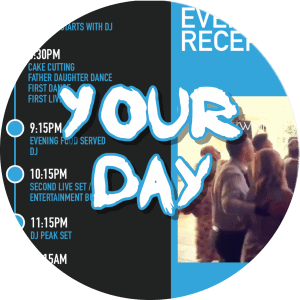 See an example timeline of how each entertainment element can slot into your day as well as a recent walkthrough given at an entertainment showcase. This will really help explain each part of the day in detail and show example videos of how the entertainment aided the atmosphere. View it here.