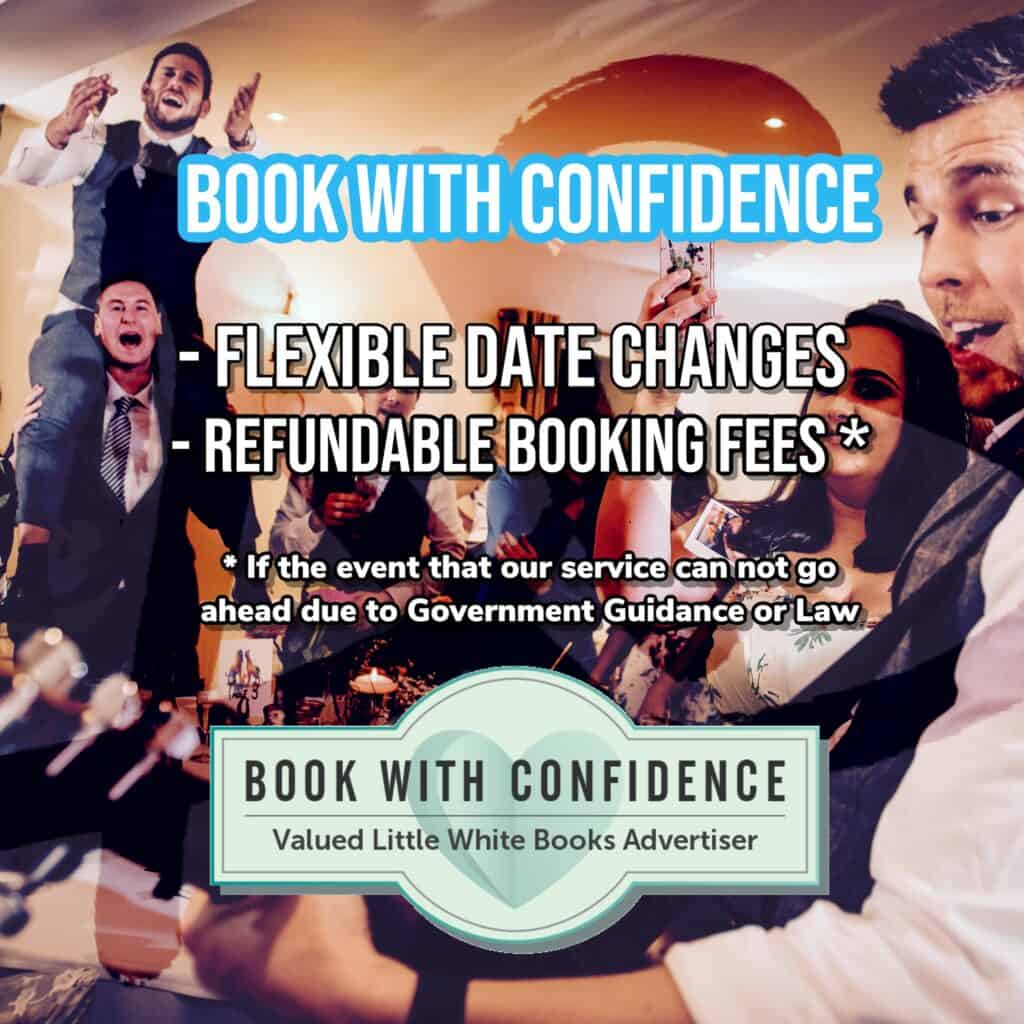 It's no secret that the dreaded C-Word has but a lot of disruption across the world and it's no secret that sadly the weddings and events sector is one of those hit hardest. It's not only the businesses that have been affected, think of the couples who should be enjoying planning their perfect wedding day who have had their dreams shattered through restrictions on activities,  failure by insurance companies and many being forced to postpone or cancel their dream day! 
We are here with you and want to support all our existing and prospective clients by offering a human and personal approach to match the human and personal need when it comes dealing with the impact that Covid on your big day. As such our booking terms and conditions have been adapted to ensure that whilst working together, you and your booking are well looked after and you will not be out of pocket should government sanctions or guidance restrict us from providing our service on the day. Our terms and approach has also been vetted and backed by Little White Books and The Great Northern Wedding Show.
What are we doing?
Well for those looking to get married or hold an event before 1st April 2021, we are offering our No Risk, No Contract and No Booking Micro Wedding Package. Not only are these packages significantly discounted, they also mean that you do not need to pay a penny until the day before the event when we are certain things are set to go ahead as planned.
For bookings further down the line we are offering, a NO QUESTIONS ASKED policy for anybody wishing to move or postpone their booking. You can move your booking as it stands to any available date within 12 months of the original date and we can provide a live calendar in advance for you to help make that decision. If you need to move your date any further than 12 months away you can transfer any balances paid across to a new booking with us for a new available date.
If government guidance or law restricts us from providing our service on the day, we will provide a full refund of any balances paid in cash.
We've also reduced the booking fees that are required to secure our services to a flat rate fee of £150 which is deducted from the final package fee and provides access to our tools on the booking portal and all our pre event service including exclusive content and support.
Summary
We've already been commended by our clients for how we have responded to the challenges faced and we're here to help you. If you have any questions at all feel free to get in touch via the usual channels.
Take care and happy planning!
Alex