Looking for ideas to "Liven" up your wedding with a COVID safe photo booth under current restrictions! We have it!
Introducing our Table 'Selfie' photo booth service.
A full digital virtual photo booth of the that will bring all the fun right to your guests table.
Just scan and capture!
HOW IT WORKS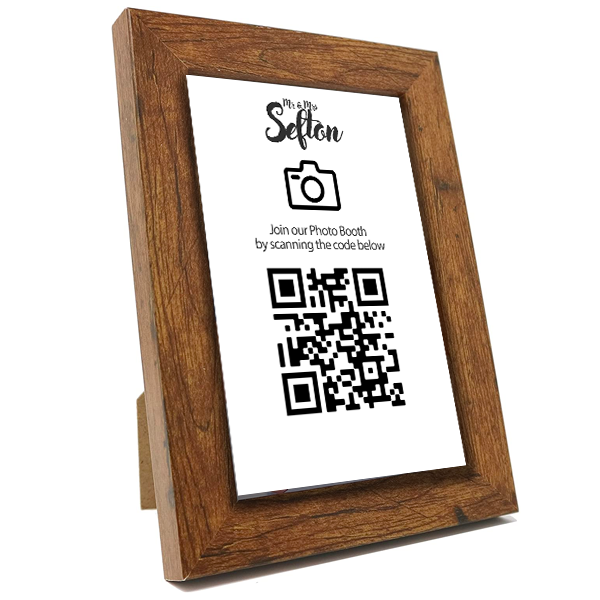 1/ Guests Scan the QR code on their table
2/ Choose your capture mode – Photo, Video or Boomerang
3/ Choose your effects or mask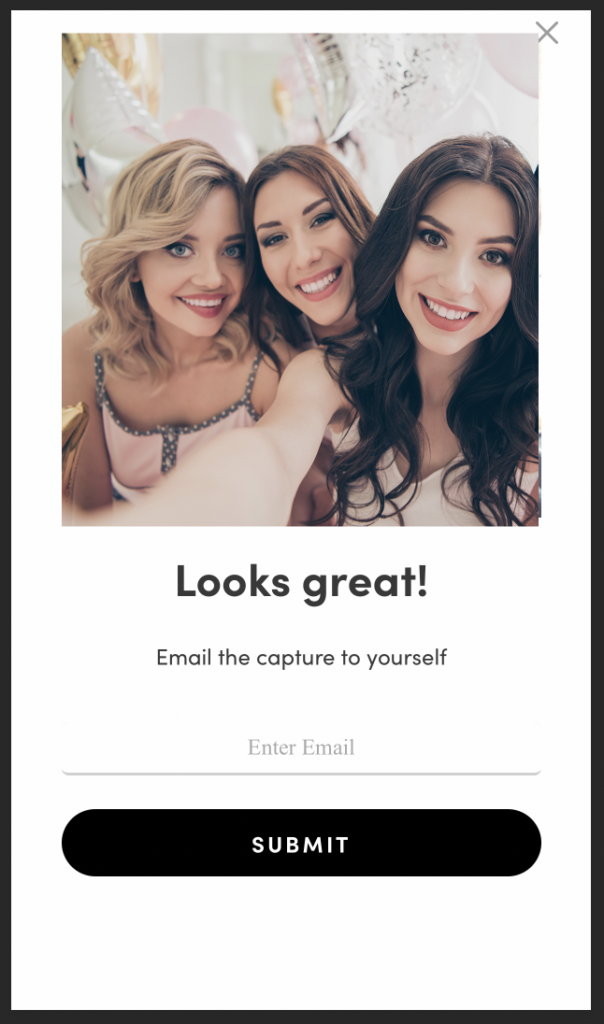 WHAT'S INCLUDED IN YOUR SELFIE BOOTH
Using our virtual booth technology and QR Codes you can now have guests take fun photos of themselves at their table. We bring the power of the photo booth right to peoples personal devices. All they need is a phone or tablet! The best part of this booth is that you still get all the fun features of a traditional in person booth. Our package comes with:
Personalized landing page
Personalized overlay (if requested)
Standard face masks (These are like digital props)
Live gallery
Photo, GIF, Boomerang and even video
Table top QR code graphic creation.
10 Table top frames for the QR codes (choice of White, Black, Wood).
Optional print service where can ship your prints to you with or without a guest book after the event.
You can try it out for yourself!
* please note this service relies on your guests using their own smart phone / camera enabled device and internet connection or wifi service provided by the venue. Be sure to check that your venue has adequate Guest Wifi or Cellular service in the desired locations.
Pricing
[vc_pricing_column column_style="active" currency="" price_subtitle="Selfie Virtual Booth Service with 10 QR Frames provided" title="Selfie Frames" price="£125″ features="Frames will be delivered to your door the week before the event." btn_text="Enquire Now" url="/booking-enquiries?package=selfie_frames"]
[vc_pricing_column column_style="active" currency="" price_subtitle="Selfie Virtual Booth Service" title="Selfie Digital" price="£65″ btn_text="Enquire Now" url="/booking-enquiries?package=selfie_digital"]
[vc_pricing_column column_style="active" currency="" price_subtitle="Selfie Virtual Booth Service with 10 QR Frames and Print Package" title="SELFIE PRINTS" price="£160″ features="Frames will be delivered to your door the week before the event and a copy of each photo will be printed and posted out to you 3 days after the event." btn_text="Enquire Now" url="/booking-enquiries?package=selfie_prints"]