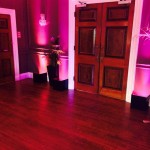 Alex is proud to offer LED Mood Uplighting as a bolt on for the Gold package or above.
Alex can also offer Venue and Wedding Uplighting throughout Lancashire as a single service and will beat any like for like quote.
We use Flat LED par 56 Uplighters / mood lights with protective fascia guards. They are completely wireless with a battery life of up to 12 hrs making them some of the best lights on the market. They can produce any static colour or set to fading / programmed cycles (note: fading or flashing cycles do require minimal wiring between each fixture). If you require them for longer durations or for more advanced programmed light shows they can be plugged in as well.
Totally transform your room and bring it to life with these fantastic LED uplights.
Key features of this lighting:
Wireless operation, no taped trailing power cables
Easy, fast installation (typically less than 5 mins)
Any colour that you require
Fully Health & Safety / PAT compliant
Low cost / high impact
Will beat any like for like quote
Pricing:
Price includes setup and installation and don't forget if you add these to the Gold package or above then you'll receive a great discount providing upto 12 uplights for only £100 or add upto 18 for £150.
You can see some uplighting examples towards the end of the below video Also check out the photos page for more examples.
A little look at the wireless uplighting setup @MyttonFoldHotel langho #wedding #lancashirewedding pic.twitter.com/AaVS2JOnHo

— Alex Birtwell (@alexbirtwell) March 8, 2015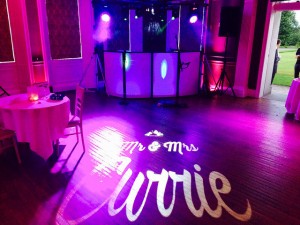 (* Don't know how many you'll need? Just enquire and let us know the venue and rooms that you would like covering and we'll let you know).